There are literally thousands of agent website out there. And let's face it most are not worth the monthly fees the agent pays to the hosting provider. But the facts are, your website is capable of much more given the right technology platform. The first reason your website's not performing is probably because you're listed as far down as page 3 of a Google search. While getting ranked #1 is terrific, it's not entirely necessary to get good results. Being on the first page is all that's really needed. And the great thing is that it's incredibly easy to do with the right approach.
1. Don't Be Invisible.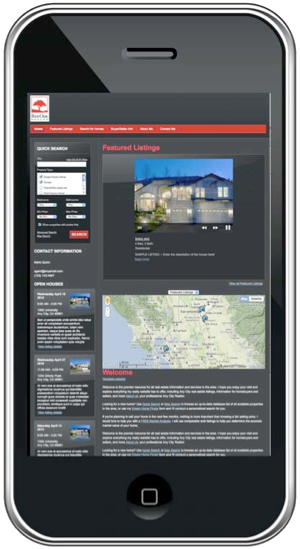 First, ditch the frames. Most agent websites were built on technology platforms over 10 years old. Many employ outdated HTML coding that includes what search engines hate most... Frames!! If your website platform is built on frames then you may as well be hanging a KEEP- OUT sign for Google. Modern platforms will use a newer more search engine friendly technique called "Content Integration". Flash is another common technology that causes even worse problems than frames, by making some or all of your content not readable by Google. If you have a flash or frames based website it's time to move to a new solution.
2. Is Your Website Mobile Ready?
As you know technology changes quickly on the Internet. In order to take full advantage of modern devices such as iPad and Android your website needs to be encoded using the new Internet protocols. In fact, the latest search engine algorithms released in 2011 are aware of this and will favor websites that support these devices. As a result if your website has not been upgraded within the past few years, it's going to start getting passed up by modern websites. iHOUSE Elite Websites are the second generation of our Internet platform designed to keep pace with current technology.
3. You're a Real Estate Agent. Not an Engineer! Since fresh content is vital to good search engine rankings you can easily get hooked into spending hours a week programming your website to make this happen. That's why it's important for your website platform to automate as much of the work as possible. Elite Websites are fully automated to deliver fresh content by automatically adding and updating listings, syndicating RSS news feeds, and hosting integrated blogging all with minimal work on your part.
Copyright © 2011 iHOUSEweb, Inc. 24. Is Your Website Haunted?
Or more precisely is it designed to scare customers away? Believe it or not, most real estate websites have this unintended effect. With all of the news about Identity theft, online scams, and Internet Phishing going around, who can blame them? Most agent websites are haunted with virtual ghosts and ghouls lurking as contact forms extracting the living identity of every visitor. A well designed website takes this into account and `knows` how to make people feel welcome and gain their trust before prompting for any personal information. Elite Websites employ a special "Teaser Registration" process that guarantees maximum lead capture.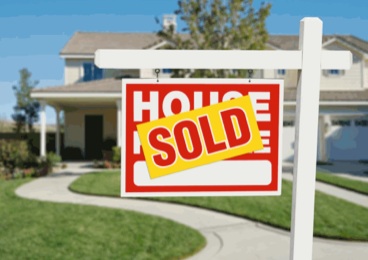 5. Can Your Website Close Escrow?
Well, that's probably a bit much to ask from a website... Anyway, that's your job! However, for a website the equivalent of closing escrow is capturing qualified leads. The good news is that there are proven, time tested, best-practice techniques for doing this. The bad news is that most websites don't even have a clue on where to start. For instance, studies have proven that the "Teaser Registration" technique when stacked with an "Integrated IDX" solution will entice 14 times more visitors to fill in your registration forms.
6. Encore! Encore!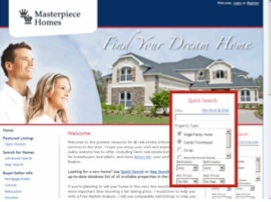 Now that you've captured an audience, how do you keep them coming back for more? One of the biggest mistakes that agents
make is not staying in touch with their leads after they make the initial contact. It's wellknown that the buying process typically takes several months. So it's vital for the agent to stay in the middle of a prospective client's radar. Experts agree, that offering tools such as "Integrated IDX" search with a "HouseTrack" drip-email feature is the number #1, absolute, best way to keep you hooked into a client as they navigate the buying process.
So, In a nutshell, the website hosting platform you choose for your online business is critical if you want your website to amount to anything more than an online business card. And the bottom line is, you need to choose a company that clearly understands the pitfalls that so many online hosting providers fall into. IHOUSE Web Inc. with over 10 years of proven experience on getting agents the return on investment they expect from their website. Activate your website with us today and start getting the results you expect!
Copyright © 2011 iHOUSEweb, Inc. All rights reserved.
No part of this publication may be copied or redistributed in any form without the prior written consent of iHOUSEweb, Inc.